Buildings
Easily search for a building by name or number.
JCUNav shows you a path from your current location to your selected destination, so you'll get there in no time.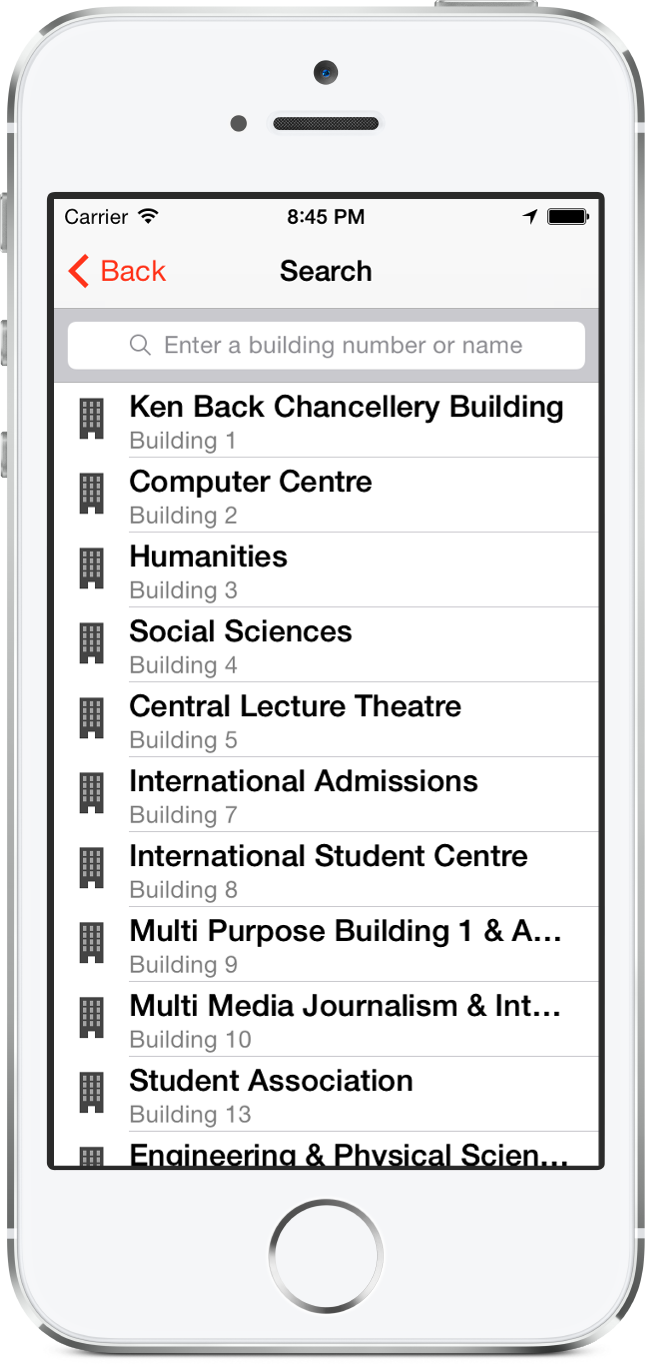 People
Sooner or later you're going to need to contact someone on campus.
Use people search to find faculty and staff contact details—you can start a phone call or email with the tap of a button (iPhone only).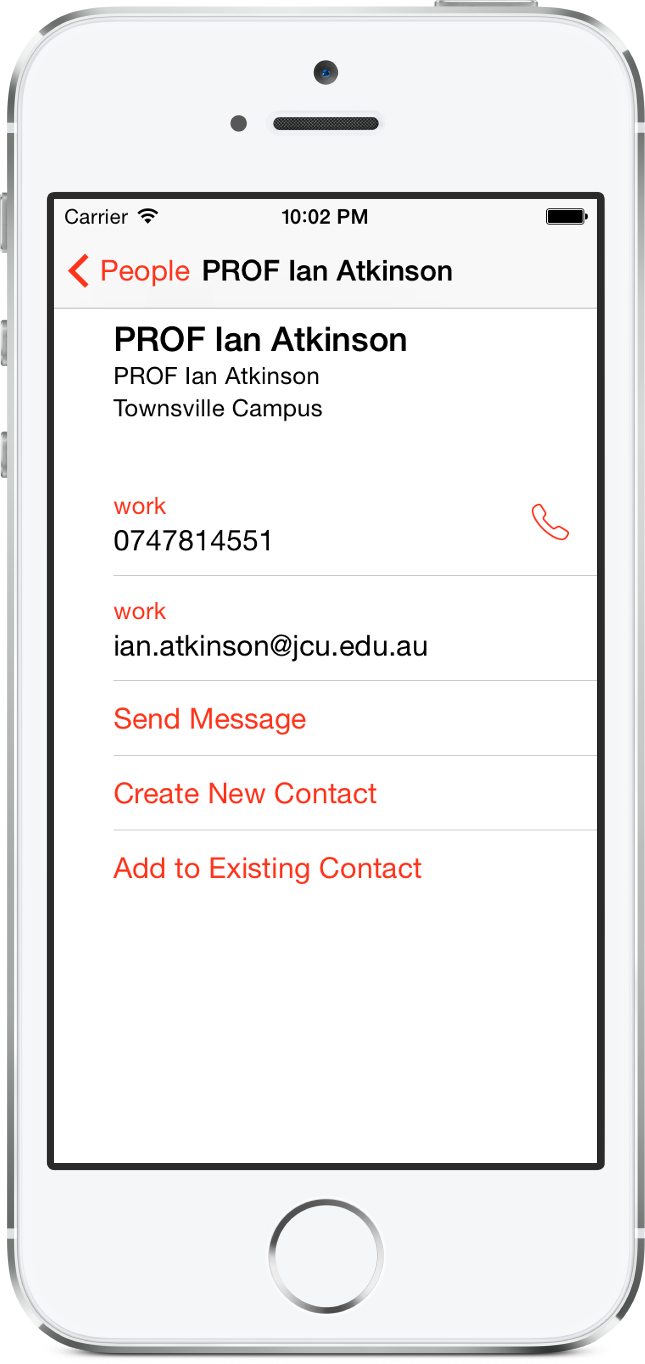 Site theme